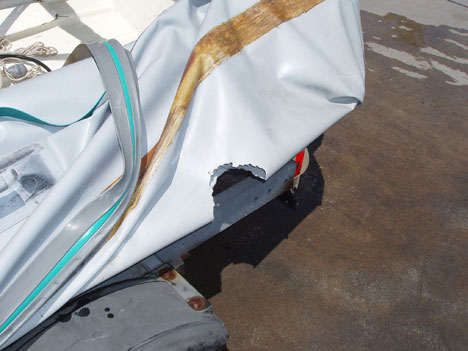 A friend of ours in the Bahamas had a close brush with a large reef shark recently. As you can see from the photos, the shark was not too pleased with his vessel.
He came upon some divers who were being monitored pretty closely by a shark, so he decided to try and drive it away. He circled around the area, expecting that the noise of his engine would encourage the shark to move out of the area.
Everyone thought the shark had moved on when it reappeared and took a sizeable bite out of the flotation tube! The shark certainly made its feelings about the boat known, but boater and divers all made it back to shore unharmed.